Amanda and Brian were friends in high school, graduated, went their separate ways, bumped into each other 4 years later and started dating – there it is in a nutshell. Seven years later Brian proposed to Amanda at one of their favorite spots in the White Mountains. They had both vacationed in the White Mountains for years . . . Brian since he was born, so it was only natural that Brian would choose a proposal spot so special – where they both felt relaxed, and at home. The top of Artist Bluff hiking trail overlooking Cannon Mountain and Franconia Notch was where Brian popped the question, and Amanda of course said YES! They both love camping, hiking, skiing and biking. When they found and chose The Loon Mountain Resort for their wedding ceremony and celebration, they couldn't have been more excited. They could just imagine their guests being transported via gondola to the summit of Loon Peak, followed by Amanda's ascent to the top where Brian waited to exchange vows at the mountaintop amphitheater. The stunning NH White Mountains was their backdrop. And it was the wedding of their dreams!
Are you having a NH Mountain/NH Lakes Region Wedding? Let's Chat!
The Loon Mountain Resort has a beautiful bridal suite where the girls, both moms, sisters, cousins, friends all gathered for a lot of laughs and special moments. The groom, the guys and both dads were at Amanda and Brian's condo where they too shared some pre-ceremony fun, cameraderie and a champagne toast to the groom.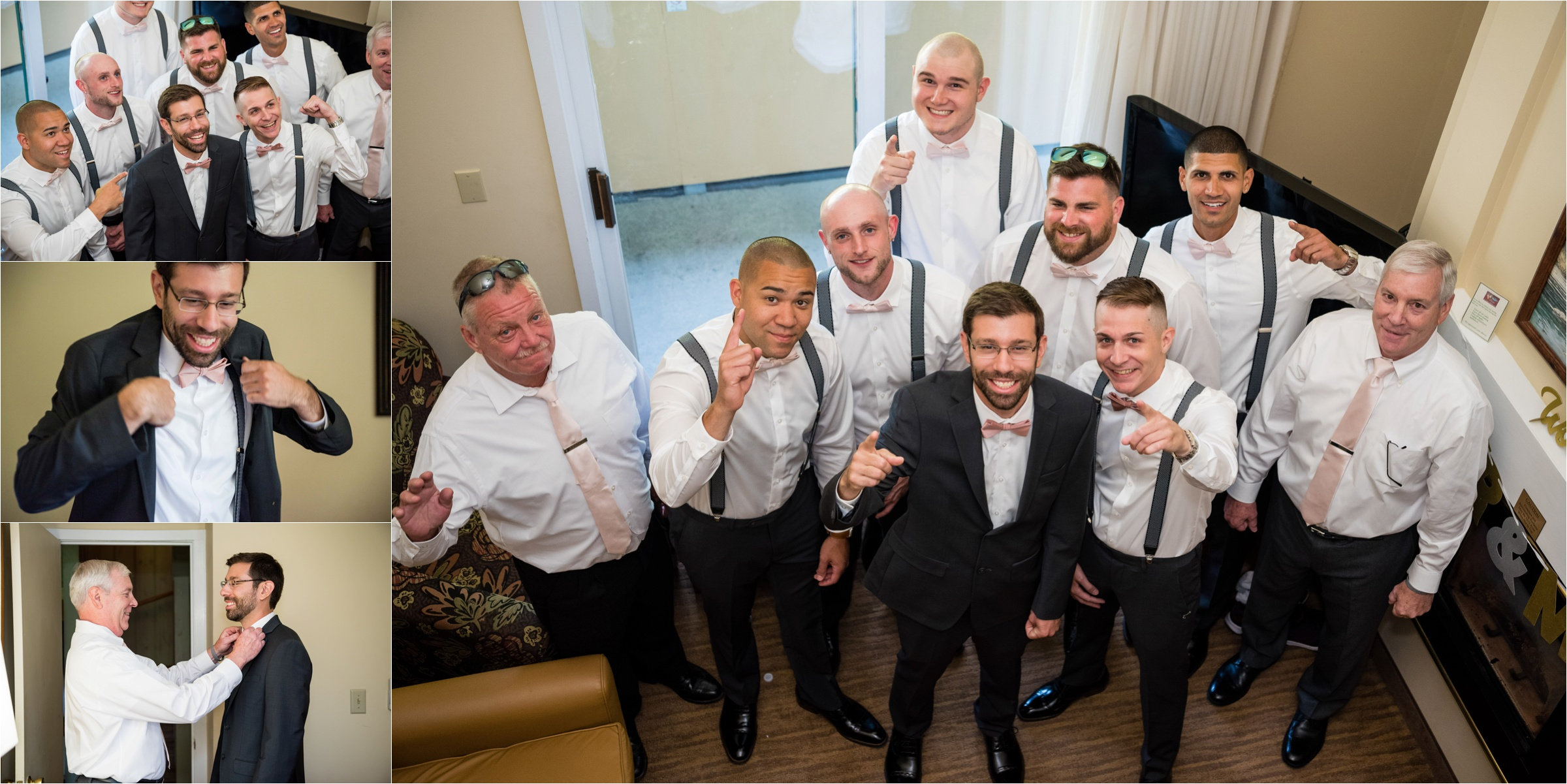 There was so much love and joy on that mountaintop and the way that Brian lit up when Amanda appeared with her dad was epic! The couple exchanged rings and their beautiful words and then this NH Wedding celebration began. I didn't have to twist any arms to get this group to express their joy and excitement, that's for sure. That's the beauty of having all of your family and friends in your wedding party! The photo ops at Loon Mountain are so abundant, we were able to create some amazing images that portrayed their love and happiness.
If you have a very rustic theme in mind for your wedding, you need look no further than this true mountain lodge. The details that Amanda and Brian envisioned for their own rustic wedding were nothing short of amazing – so many lovely touches that spoke to their style and creativity.
Another wonderful aspect of this celebration was the ability to be able to move from the party, to the outdoor patio – create some more fun images throughout the evening, without taking Amanda and Brian too far from their party. The fun factor of this whole event was through the roof!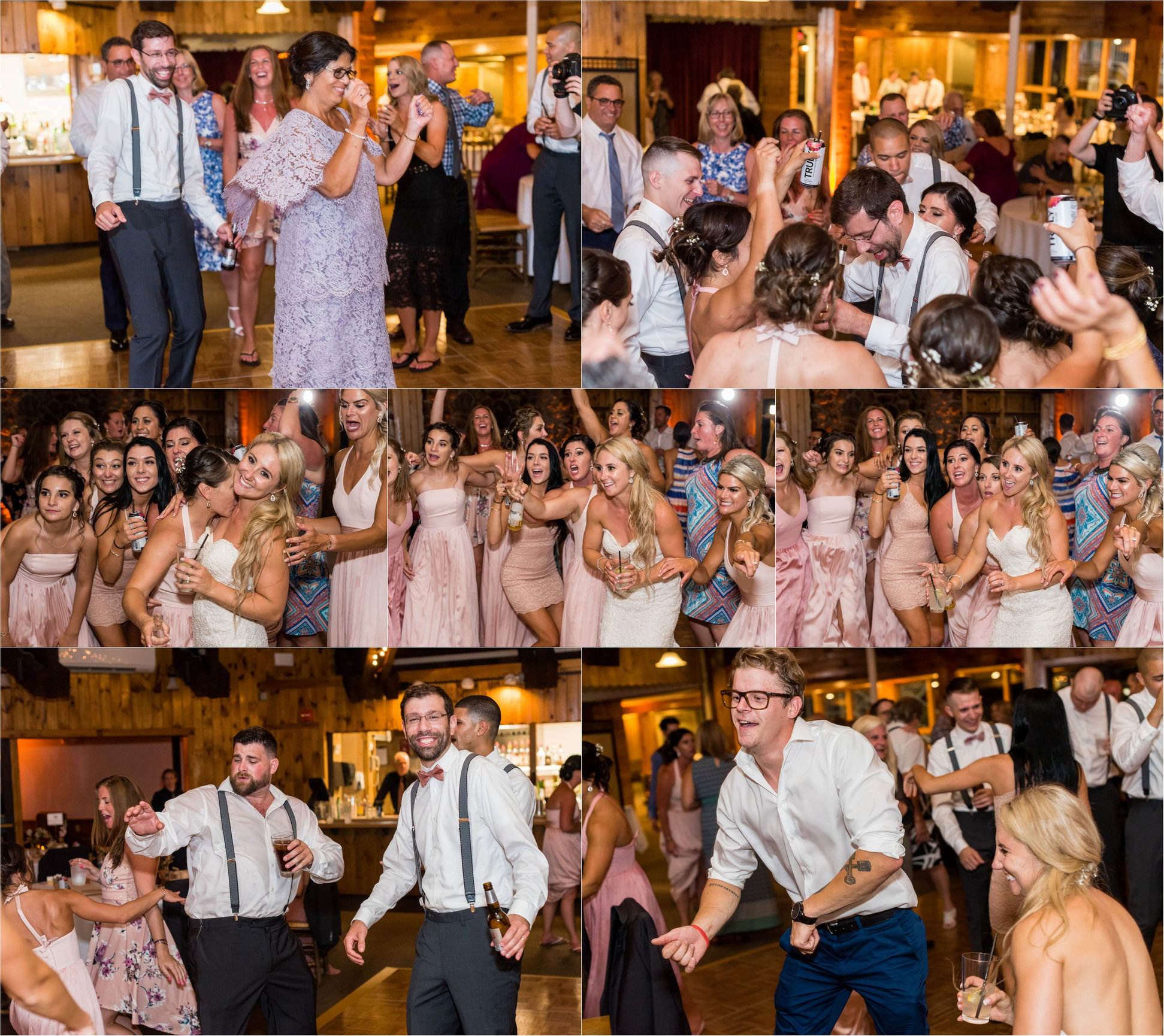 I couldn't have picked a more beautiful ending for this couple's Loon Mountain wedding day and evening. Definitely one of my all time favorite weddings to photograph. It was an honor to be a part of their day and I am so grateful for the excitement they had for their wedding photography experience. It shows in the results of their beautiful story.