Gallery Canvas
and Fine Prints
Preserve Your Wedding Memories …
Wedding albums have a story to tell, and the best part is that you will love every character in them!
I'm so passionate about my couples investing in a wedding album because it's truly all of your best moments from the day in one gorgeous book. And, if you haven't seen a wedding album in a while, you will be amazed at how sleek and sophisticated they have become.
There's no hiding these gorgeous albums away in a box in a closet; they are meant to be seen, loved, and passed down to future generations. I offer only the highest quality albums made from artisan material, beautifully crafted to last many lifetimes.
Your album will connect you to the next generation. When your children or grandchildren see your wedding album, they will know how much you love each other and that they come from a long line of happily ever afters.
Each album is a unique, handcrafted labor of love. With our custom-designed heirloom albums, you will relive your perfect day again and again.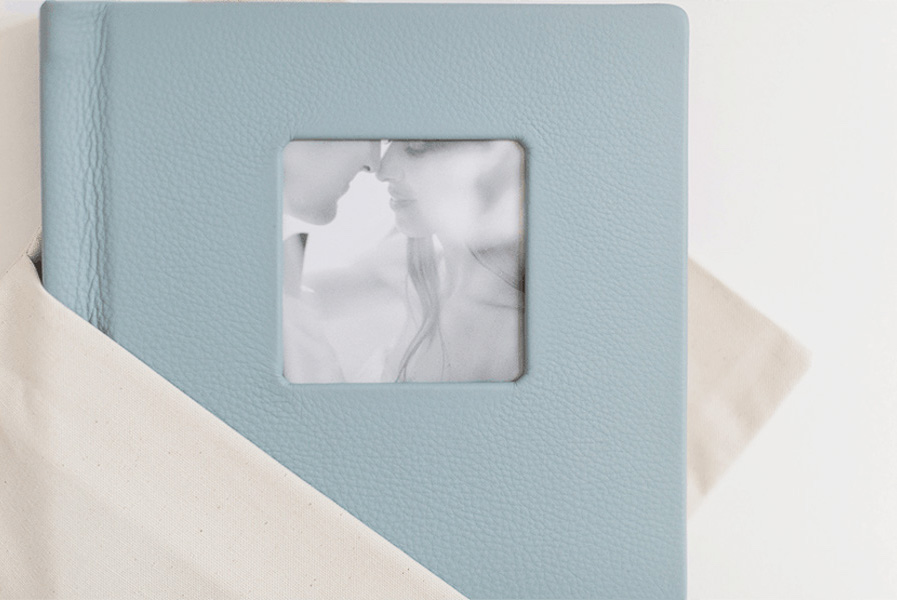 Linens, Silk, Acrylics, and Metals
Albums today are more than just a collection of memories; they also embody your style and the aesthetic that speaks to your soul. From natural linens and fine Japanese silks to bold acrylics and metals, I carry albums you won't hide in a closet. You will proudly display these albums on your coffee table as a piece of fine art!
Italian Leather or Leather-Look
Leather has long been prized for beauty and durability, with its supple and luxurious feel. All the Italian-made albums I carry are sustainably sourced from private farms that humanely raise their cattle. Leather-look options are also available; both will be pieces of heirloom art you can feel good about encasing your wedding memories.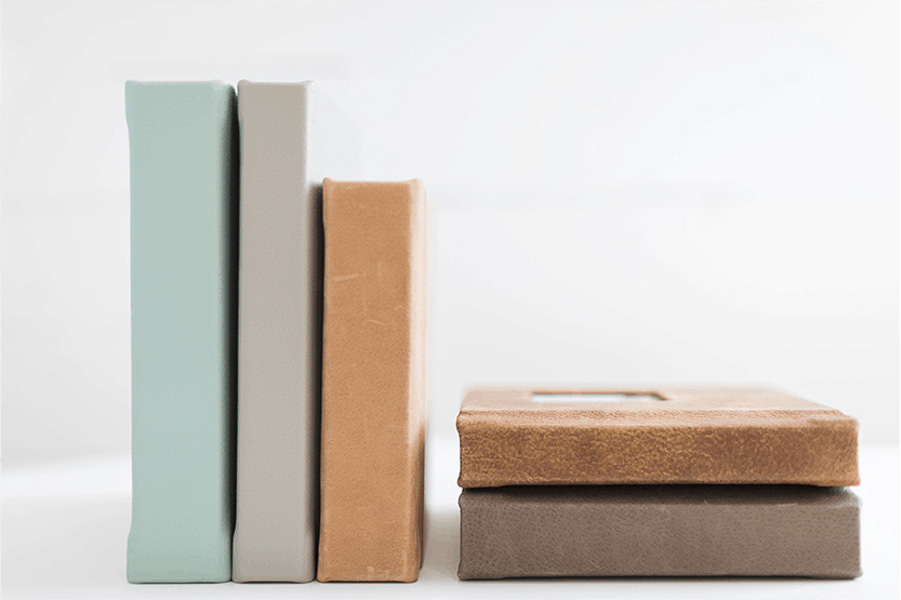 FINE PRINTS
Turn your favorite wedding day memories into expansive prints for your walls to enjoy daily. Printed on professional-grade archival paper for excellent skin tones, sharpness, and brilliant image quality. Available in luster or shimmery metallic pearl.
5″ x 7″ – $7

8″ x 10″ – $14

11″ x 14″ – $40

16″ x 20″ – $80

20″ x 24″ – $120
ALBUMS & BOXES
A custom-designed album that combines craftsmanship with luxurious leathers, distinctive fabrics, and specialty covers. Each album contains 60-100 images artfully arranged to tell the story of your day.
12″ x 12″ albums from $1600

13″ x 10″ albums from $1400

10″ x 10″ albums from $1200

10″ x 8″ albums from $1000

Matching 8″ x 8″ parent albums from $900
GALLERY CANVAS
Hand-crafted Canvas Gallery Wraps will turn your favorite photo into a beautiful piece of art. Printed on premium fine art canvas, Gallery Canvas wraps are a contemporary way to showcase your images and can be displayed with or without a frame.
5″ x 7″ – $35

8″ x 10″ – $75

11″ x 14″ – $105

16″ x 20″ – $200

20″ x 30″ – $308