I have to be honest – I am kind of excited to write this blog post because I think it will be super helpful to my couples in planning their engagement photo shoot. These are some tips for preparing your groom for your engagement session!
"Wow, that was really fun" or "That wasn't as bad as I thought it was going to be" are two comments that I overhear often at my engagement and even my wedding photo sessions. I work hard to move quickly through poses and make them as fun as possible without too many excrutiating posing corrections. I remember a groom that leaned in to kiss his bride's nose, but her leg was in an awkward position. Paid no mind . . . that photo can be cropped in to create an adorable close up of a perfect moment. Speed and ease are my goals.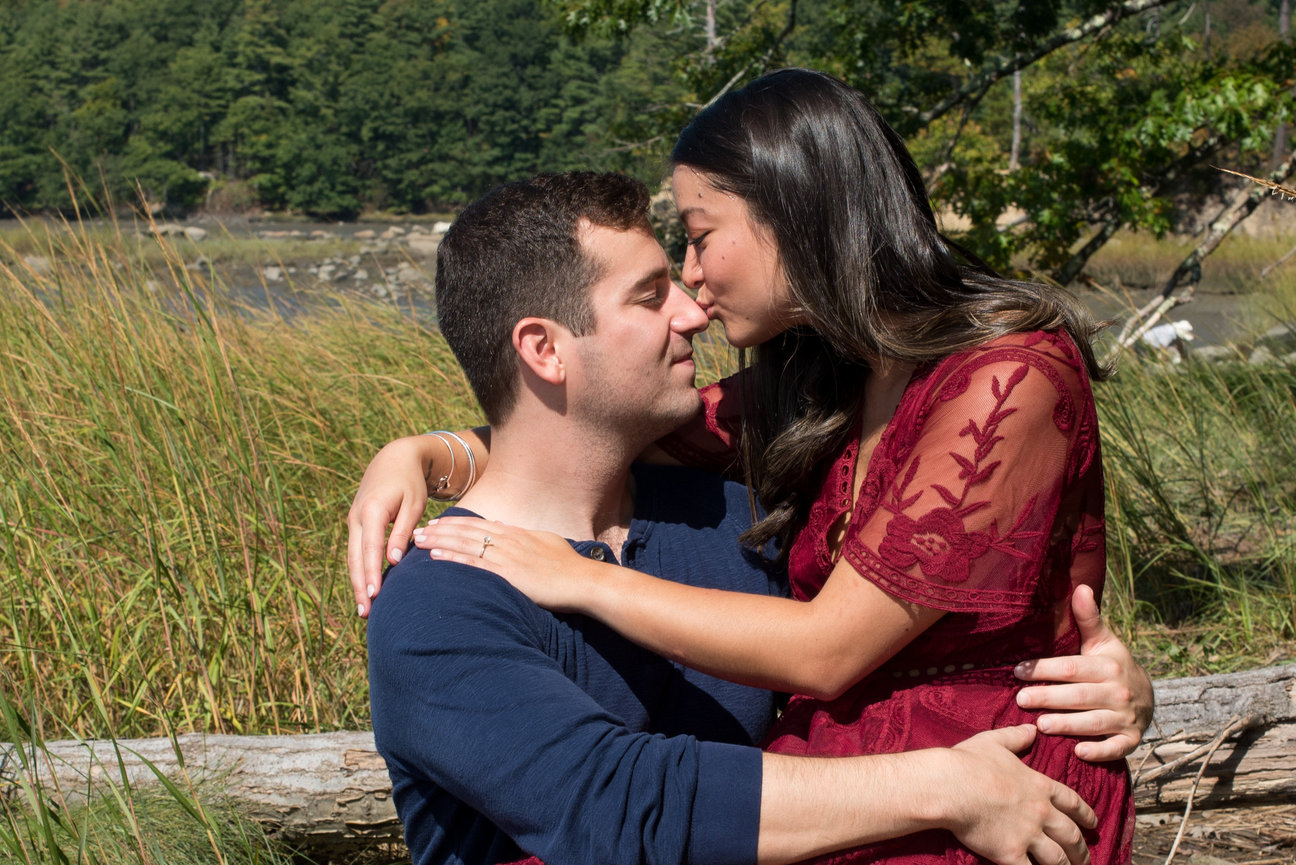 1. If your fiancé doesn't straight out ask you, I'll bet he wishes he could ask "why do we have to do this". And honestly if he's thinking that, then it is even more important that someone like that have an engagement session because it's such a good way for the two of you and your wedding photographer to get to know each other. If that opportunity is passed by, then it leads to uncertainty as to how the photo shoot on the wedding day is going to be and that could lead to unnecessary nerves – which could show in the photos. Explain to your guy that this is the perfect opportunity to learn how the wedding day photos are going to go and give him the ability to relax on that day and go with the flow.
2. My most important tip is be honest with him about what you expect from the shoot. I had a bride send me samples of photos that she loved in hopes that I could put my own spin on them and create magic. When her groom saw the pages of photos that she'd printed, he looked at them and said "Are you kidding me? There's no way I can pull those off." It was awkward. My next tip would have totally solved this problem – keep reading . . .
3. Pinterest could be your friend here. While I am not a big fan of pinning other photographer's work of other couple's wedding images (and then asking your photographer to copy them), I do think that where the E-shoot is concerned, Pinterest can be your friend to find poses. Put together a board of pins with your favorite engagement poses and after you have a dozen chosen, plan a night where you practice the poses. This can turn out to be an hour of SOOOO much fun! If nothing else, it could result in a ton of laughter. Assure your fiance that if all of that laughter erupts at the actual shoot, that that would make for amazing photographs. Practice rubbing noses, practice him smelling your hair (thus leaning into you in a romantic way). Pose in the mirror – practice him trying to kiss you while you lean away and don't let him and he keeps trying. More laughter, more fun. And it builds confidence!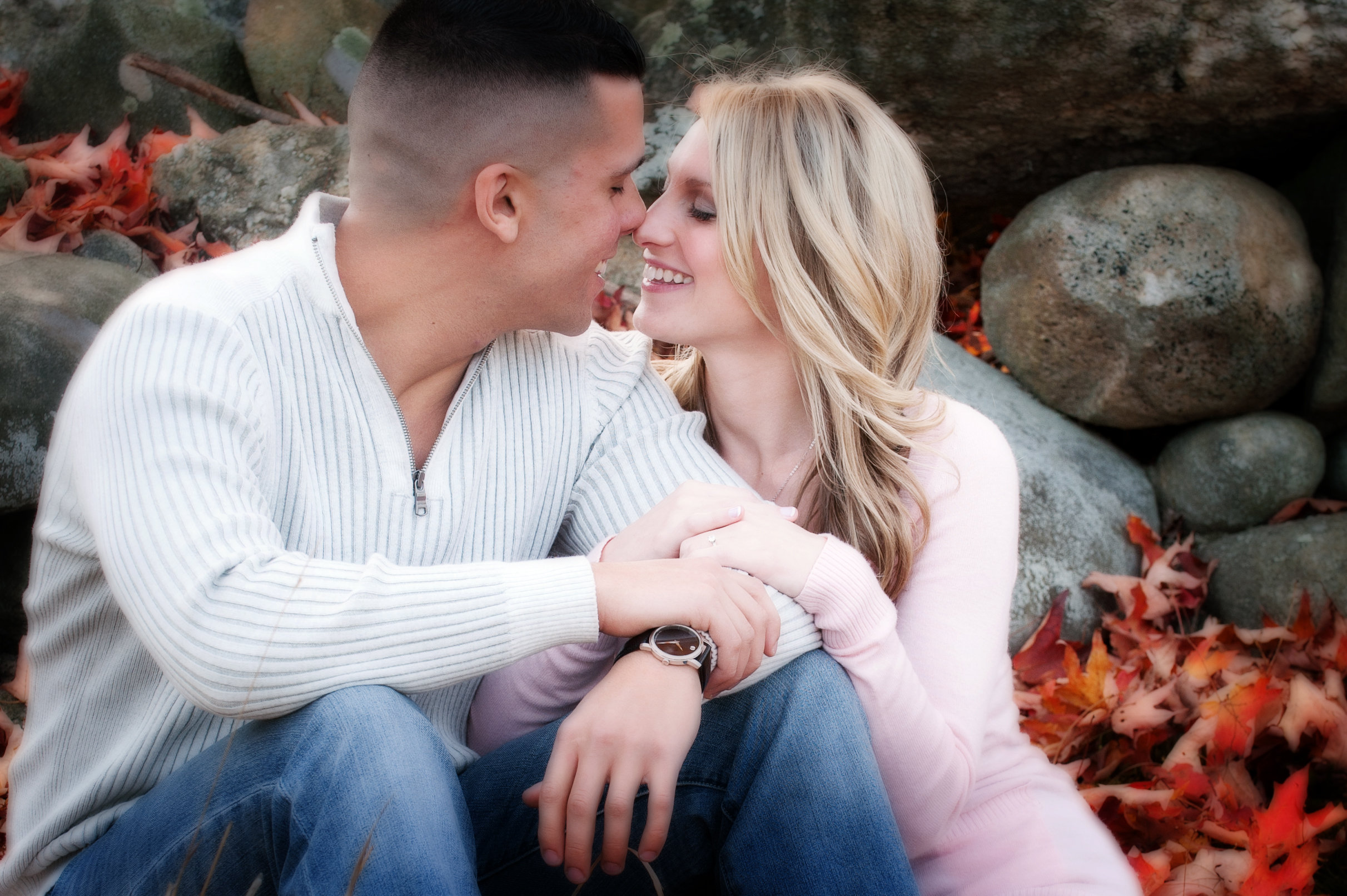 4. Choose a meaningful location to you both. And take it even one step further. If there is a location that is really meaningful to just him – perhaps there is something within walking distance that would work for a secondary location as well. For example, maybe there is a park in his hometown where he used to play little league. That park might have some beautiful scenery in it that you can use for your shoot – but he will also love going down memory lane and visiting there.
5. Finally, finding a level of comfort with your photographer results in trust and allows the photographer to get to know you and vice versa. If your photographer can see first hand how you photograph together, she will be able to be far better prepared to capture your story and your love on your wedding day. You will then know exactly what to expect from your photographer when it comes to posing and style, and this will also help you feel more at ease in front of the camera. And we all know what that means – more natural looking photographs.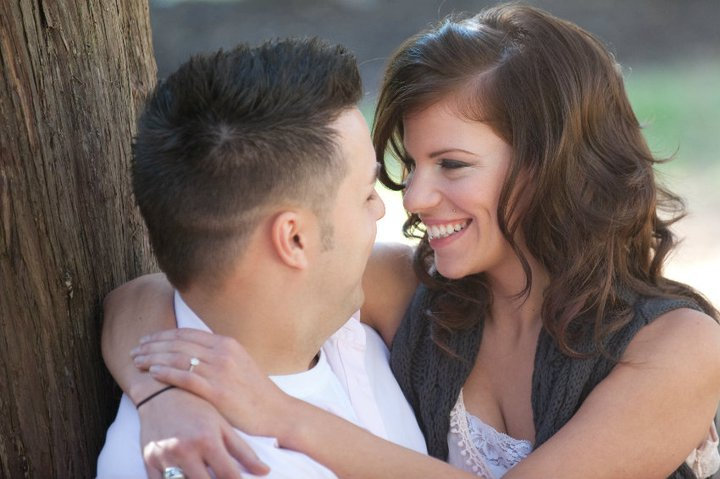 Please feel free to pin your favorites to your Engagement Session Pinterest/Mood/Idea Board